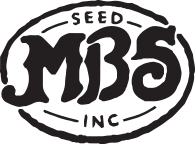 Reid's Yellow Dent Corn – 50 lb bag
Yellow dent is an open pollinated corn; it is not a hybrid and not a GMO. High in starches, it is used most often for livestock and wildlife feed, but can also be grown in gardens for fresh corn.
$75.00
Description
Yellow dent corn is what most consider a basic field corn. It is open pollinated, meaning it is not a hybrid. The seed harvested from this can be planted to grow the same yellow dent corn. It can be used in gardens, although it is not as sweet as the hybrid sweet corns. In addition to being grown in a vegetable garden, yellow dent corn is used in wildlife plots, cover crops, livestock feed and for direct harvesting for grain. The starchy grain is used extensively for fermentation and distillation in both bio energy production and grain alcohol production.